Miguel A. Busquets, MD, FACS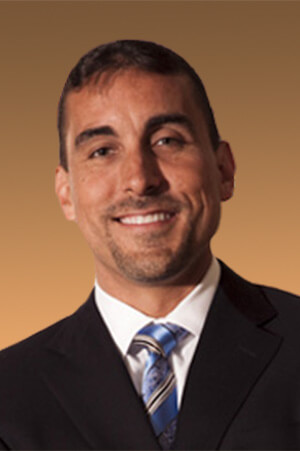 Miguel A. Busquets, MD, FACS – A graduate of Harvard University, Miguel Busquets, MD completed his medical degree at Duke University School of Medicine, graduating with honors. He served his residency at Washington University School of Medicine (St. Louis) where he was honored with multiple ophthalmology research awards, including the Rosenbaum Research Award and the Retina Research Foundation Joseph M. and Eula C. Lawrence Grant. Dr. Busquets completed his vitreoretinal fellowship at the school's Barnes Retina Institute. He is actively involved in research on diseases of the retina and is a member of multiple professional organizations, including the American Society of Retina Specialists and the Association for Research in Vision and Ophthalmology.
What led you to choose Retina Associates?
Joining Retina Associates of Kentucky was an easy decision for me. The national reputation of the group is second to none. This is because of the uncompromising emphasis placed on compassionate patient care and clinical outcomes. Staff, managers and physicians alike share a core set of values based on these principles. The opportunity to be a part of this team of like-minded individuals, focused on delivering the best retinal care possible, is truly an honor.
What are your Clinical and Surgical interests?
The treatment of age-related macular degeneration is one of my greatest passions, as it is the leading cause of blindness in the United States in persons over the age of 50. In my clinical practice, I utilize the latest research to help refine treatment regimens for my patients, in order to maximize visual potential while minimizing treatment burden. I apply the same principles to treat patients with diabetic retinopathy; a condition of equal importance given its increasing prevalence in our country and state. For patients that require surgery, the application of advanced intraoperative retinal visualization techniques as well as the most up to date microsurgical instrumentation is essential to obtaining the best possible visual outcomes. Accomplishing this while minimizing recovery time is essential to maintaining quality of life.
What research are you working on?
My research focuses on two major areas. One is the development of technologies to provide extended release medication to the retina. Many retinal conditions, such as macular degeneration and diabetic retinopathy, require intraocular injections as frequently as once a month, often indefinitely. In the FAMOUS study, for example, we successfully treated patients with diabetic swelling of the macula (the portion of the retina responsible for fine, central vision) with an extended release steroid implant of three years' duration. This study ultimately resulted in the FDA approval of this product. A sustained-release biodegradable dexamethasone implant with activity ranging between three and six months was also the result of clinical research I conducted early in my career, in patients with diabetic macular swelling and swelling of the macula from retinal vein occlusions. More recently I was involved in the investigation of brolucizumab, a product that can effectively treat wet macular degeneration with less frequent injections and greater efficacy than the current generation of agents, and abicipar pegol, which also appears to be able to treat this condition with fewer injections. In the AZALEA study, I investigated a unique suprachoroidal steroid delivery system to treat non-infectious uveitis (inflammation of the eye).
My second area of interest is in the development of technologies that can address currently untreatable conditions, such as dry, atrophic age related macular degeneration. Targeting the complement cascade, which plays a role in the inflammatory component of this disease, has been a focus of this research in recent years.
What do you enjoy outside of medicine?
First and foremost, I enjoy spending time with my wife, two daughters and three dogs. My wife and I both enjoy travel, literature and history. I was a swimmer in college and more recently have dedicated myself to triathlons, having competed in several Ironman events. As a family, we have spent many summers waterskiing, wake boarding and wakesurfing, and many winters snow skiing. On a slightly different note, my younger daughter and I have recently taken an interest in drawing, painting and art, and I have promised my older daughter to take up rowing with her in the future, as she is a competitive rower in college.
Selected Publications for Dr. Busquets
Busquets MA, Shah GK, Wickens J, Callanan D, Blinder KJ, Burgess D, Grand MG, Holekamp NM, Boniuk I, Joseph DP, Thomas MA, Fish E, Bakal J, Hollands H, Sharma S, "Ocular Photodynamic Therapy with Verteporfin for Choroidal Neovascularization Secondary to Ocular Histoplasmosis Syndrome," Retina (23): 299-306, 2003
Busquets MA, Zdrale NS, Nairn JP, Kidwell K, Choi J, Day R, "Intraocular Pressure Changes after Removal Sub-Tenon's Triamcinolone Acetonide Depot," Retinal Physician (45), May 2010
Campochiaro PA, Hafiz G, Shah SM, Bloom S, Brown D, Busquets MA, Ciulla T, Feiner L, Sabates N, Billman K, Kapik B, Green K, Kane F, Famous Study Group, "Sustained Ocular Delivery of Fluocinolone Acetonide by an Intravitreal Insert," Ophthalmology, 117(7): 1393-1399, July 2010
Campochiaro PA, Nguyen QD, Hafiz G, Bloom S Brown DM, Busquets MA, Ciulla T, Feiner L, Sabates N, Billman K, Kapik B, Green K, Kane FE; FAMOUS STUDY GROUP, "Aqueous Levels of Fluocinolone Acetonide after Administration of Fluocinolone Acetonide Inserts or Fluocinolone Acetonide Implants," Ophthalmology, 120(3): 583-587, March 2013
Lee AC, Opremcak EM, Hunt C, Astruc JA, Toussaint B, Miller DG, Busquets MA, Ferrone PJ, "Severe Corneal Complications Associated with Corneal Lubricant Used During Surgery", Journal of VitreoRetinal Disease, Volume 1, Issue 3: 187-190, May/June 2017
Links and Information on Dr. Busquets
https://eyetube.net/spotlight/notal-vision
http://digital.retinalphysician.com/publication/frame.php?i=708957&p=22&pn=&ver=html5
https://www.retina-specialist.com/CMSDocuments/2021/06/NOTAL%20VISION%20in%20RS%20May_June%202021%20cropped%20PDFs.pdf
https://retinatoday.com/articles/2021-may-june/monitoring-for-wet-amd-in-the-fellow-eye
https://www.wtae.com/article/help-for-hurricane-victims-life-changing-eye-surgery-being-done-in-pittsburgh/13118674
https://linkprotect.cudasvc.com/url?a=https%3a%2f%2fjournals.lww.com%2fco-ophthalmology%2fAbstract%2f9000%2fCurrent_status_of_home_monitoring_technology_for.99047.aspx&c=E,1,K0gcJb85z3o9pO2F4nwxd3t24EbQuC2eC-hR4uzCOGXsLHB1NggKEFu3L818cCIdSRtl0IrJFkZXz5qiTvV9L6gulRk8t3n7ZE2dCjqpeik–6hbQGD3BQ,,&typo=1