Low Vision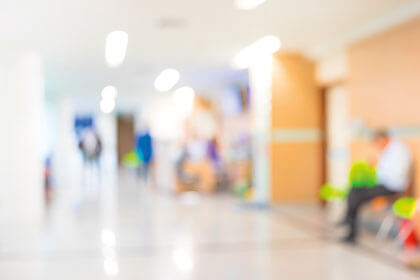 Our mission is to provide the personalized service necessary to help the visually impaired maximize remaining vision and improve their quality of life when medical treatment or surgery can no longer be effective. If you or someone you know has difficulty performing routine visual tasks such as reading, writing, pursuing hobbies, traveling, or distinguishing faces, a low vision evaluation can help determine ways to overcome these limitations, live better and regain independence.
What is a low vision evaluation and how long does it take?
An initial low vision evaluation normally takes 1 to 2 hours. The expert staff assesses the level of impairment and evaluates the function and health of the visual system. We then review options for improving your visual capabilities and develop a treatment plan. Recommendations are made as to what devices and/or training may be needed for certain tasks. A vision specialist may then dispense or order devices and provide training.
What do I need to bring?
For your appointment, bring your most recent eyeglasses, completed paperwork and other optical aids you are using. The exam may include dilation of the pupils, so you will need a driver.
Does insurance or Medicare cover the evaluation fees?
We participate with Medicare and most insurance plans, and they will cover some fees. Fees for services will be discussed when an appointment is scheduled. We accept most major credit cards and some individuals may be eligible for financial assistance.
Low Vision Devices
Handheld and stand magnifiers, telescopes, high-powered reading glasses and video magnifiers as well as many non-optical devices may be used to maximize remaining vision.